Select dog service

Town or Postal Code - (click on suggestions)

Contented Pets in Abergavenny, Monmouthshire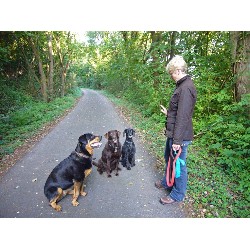 Contented Pets
Angela
30 Bay Tree Lane,
Abergavenny
Monmouthshire NP7 5JW
Phone: 07846 653275
Email the owner of the ad
Visit Website

be first to review
Canine Services Provided
Walking
Sitting
My name is Angela Davies and I started Contented Pets in 2007.

With over 70 clients based in and around the Abergavenny area.

I walk dogs daily or as a one off emergency, puppy visits, home from home holiday visits and day care visits.

(All dogs are assessed prior to being accepted for holiday visits and day care)

I go to clients homes so that the cats can stay at home in their own environment.

I will feed, change litter trays, groom, administer medication and give lots of cuddles and affection.

Please visit my website for further information or call me by telephone.
Reviews


Not Reviewed Yet
Add your own Review! Your email needs to be registered first. Click here to register or login