Select dog service

Town or Postal Code - (click on suggestions)

Worcester Dog Training Centre in Worcester, Worcestershire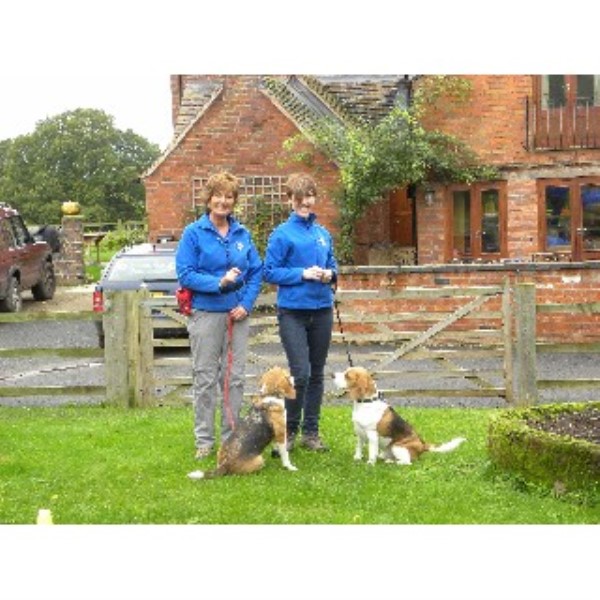 Worcester Dog Training Centre
Sandra Raw
Worcester
Worcestershire WR5 2LW
Phone: 447769156519
Phone: 447769156519
Email the owner of the ad
Visit Website

be first to review
Canine Services Provided
Training
At Worcester Dog Training Centre our approach to dog training is one that uses positive rewards and encouragement. As dog trainers we take an holistic view, promoting well rounded dogs who are happy and content, not just obedient. We specialise in puppy training and the importance of giving puppies the best start in life.

Classes are for puppies up to 20 weeks old and are held at Kempsey Community Centre on Monday evenings between 6.30-7.30. Each course is for 5 weeks. Class size is limited to less than 10 puppies, however we encourage children and family members to participate with training. The sessions are led by Sandra, an Animal Behaviourist, and Michelle, an experienced puppy & dog trainer. Please contact us for details of when the next course begins.

In our puppy classes we aim to train dogs to be happy, confident and well behaved. A dog should understand all the basic commands such as; sit, wait, down, stay, walking on a lead and recall. However, we also promote good social skills, with other dogs and people, so they can cope with modern life. The world can often seem a weird and, occasionally, scary place for dogs. At Worcester Dog Training Centre we strive to give dogs the confidence and tools to deal with the unexpected and unusual.

Dog training should be an enjoyable and pleasant experience for owners and dogs. We never use choke chains, punishment or shouting to force dogs to behave. All our training is done in a relaxed and caring atmosphere. We encourage all the family to take part in our training and always welcome children joining in. Above all, we aim to make training fun!
Reviews


Not Reviewed Yet
Add your own Review! Your email needs to be registered first. Click here to register or login